David Jiménez Bermejo
Assistant Professor
Dr. David Jiménez (male) received the Telecom Engineer degree in 2004 by Universidad Politécnica de Madrid (UPM) where he also obtained his telecomPh.D. degree ("cum laude") in 2012. He joined GATV as a researcher in 2004 and, currently he is assistant professor within Department of Physical Electronics, Electrical Engineering and Applied Physics.
His main research activities are focused on 5G communications, media quality & Quality of Experience (QoE) assessment, smart energy and electric vehicles.
He is part of the Executive Board of the Chair of RTVE (Spanish National Broadcaster) at UPM. Currently is participating in several European and national projects regarding the deployment of 5G for media services (5G-Media), and the application of Data Science and AI to media. He has been the coordinator of the Subgroup of High Definition Television within the Spanish Forum of Digital Television, and the Technical and Standardization Group within the Spanish Forum of High Definition Digital Television, both under the direction of the Secretary of State for Telecommunications and Digital Society within the Ministry of Industry and Competitiveness.
He is a member of the board of the Spanish Section of the IEEE and the former communication coordinator of the section. He is the author and co-author of several scientific publications and reviewer for several entities both for R&D certification and scientific publications.
Grupo de Aplicación de Telecomunicaciones Visuales
Giuseppe Conti
Predoctoral Researcher
Giuseppe Conti obtained a Master of Science degree in Electronic Engineering from the Politecnico di Torino. He developed his degree thesis at Universidad San Pablo CEU of Madrid. In that thesis project called "PROGETTO DI FRONT - END RF NELLA BANDA ISM DA 433 MHZ" (Front - end project in the RF ISM band at 433 MHz), was developed a part of a hardware receiver for biomedical data on a military application.
Currently is working like researcher for the Grupo de Aplicaciones de Tecnologías Visuales (GATV) of Universidad Politécnica de Madrid.
He is collaborating on research projects performing hardware developing for Biomedical and Communication system. His main interests focus on FPGA and microcontroller programming, Circuit and PCB design, sensor and electrical system prototype development.
Grupo de Aplicación de Telecomunicaciones Visuales
Gustavo Hernández Peñaloza
Predoctoral Researcher
Gustavo Hernández-Peñaloza received the Telecom Engineer degree from Universidad Santo Tomás, Colombia, in 2007, and the M.Sc. degree in telecommunication technologies, system and networks
from the Universidad Politécnica de Valencia in 2009. He is currently pursuing the Ph.D. degree with UPM. From 2010 to 2013, he was an Associate Research Fellow at the Universidad de Valencia (Spain).
He is currently working with the research group in the Visual Telecommunications Applications Group, UPM. He has been participating with different technical developments in several spanish and EU projects. His main topics include Signal Processing, Wireless Sensor Networks and Machine learning.
Grupo de Aplicación de Telecomunicaciones Visuales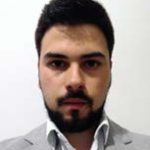 Alberto Belmonte Hernández
Assistant Professor
Alberto Belmonte Hernández received the degree in Telecommunication Engineering (2014) and the Master's degree (2016), focused on communication systems, from the Universidad Politécnica de Madrid. He worked in EVERIS SPAIN SL using Liferay programming tool and JAVA programming language to deploy webservices and web pages. Currently he is working for the research group in the Visual Telecommunications Applications group (GATV) of UPM and is PhD candidate. Since 2019 he is assistant professor in different subjects related to communications and data analysis. His main interests are the new communications technologies, Internet of Things (IoT), sensors, wireless communications, computer vision and image processing. He is working actively on the development of indoor tracking algorithms, accurate localization and image detection and classification with cameras and sensors combining the information from both and using Machine and Deep Learning algorithms approaches.
Grupo de Aplicación de Telecomunicaciones Visuales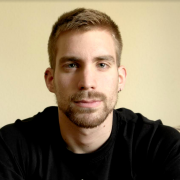 David Martín Gutiérrez
Predoctoral Researcher
He achieved his Bachelor's degree in Audio-visual System Engineering at Carlos III University in 2016. His final project consisted on the study and the implementation of Bayesian Inference Algorithms in State-space systems.
He worked at Everis S.L Spain as software developer in the Banking department where he employed some technologies including Java and Calypso to implement trading applications. Later on, he started to work at Ixion Industry & Aerospace as data sensor fusion engineer where he implemented fusion algorithms for both UAV's and UGV's.
He is currently doing a Master's degree in Signal Processing and Machine Learning for Big Data at Politécnica University. He is working at GATV as well as pre-doctoral researcher where he develops Artificial Intelligent algorithms for different European projects.
Grupo de Aplicación de Telecomunicaciones Visuales
Miguel Barbero Álvarez
Predoctoral Researcher
Miguel Barbero Álvarez took between 2011 and 2016 the bachelor studies of Grado en Ingeniería de Tecnologías y Servicios de Telecomunicación in the ETSI Telecomunicaciones of the Polytechnic University of Madrid, where he graduated with a bachelor's thesis about synthesizing contents for UHD television by super-resolution means. Between 2016 and 2019 he continued his career with the Máster Universitario en Ingeniería de Telecomunicación in the same university, finishing with a master thesis about the exploration of machine learning techniques for person re-identification. Meanwhile, between 2018 and 2019 he held an internship for developing machine learning systems for emotion recognition and detection of sleep apnea out of speech data in GAPS group. Since april of 2019 he entered GATV as a predoctoral researcher, concentrating his work in colorimetric analysis and image processing using deep learning technicques, thus continuating in the same fielf of his specialization in the master.
Grupo de Aplicación de Telecomunicaciones Visuales
This post is also available in: Spanish