Framework for semiautomated exploitation of massive amounts of digital data for forensic purposes
The LASIE project will design and develop a novel framework to assist forensic analysts in their investigations. The envisaged framework will be based on automated technology for advanced data processing supported by an important human component in critical decision making stages, as well as, legal and ethical aspects.
LASIE will follow a privacy-by-design approach, ensuring that all the aforementioned functionalities and the used forensic data strictly obey all legal and ethical restrictions and national laws. This ensures that the outcomes of the system will be accepted in European courts of law.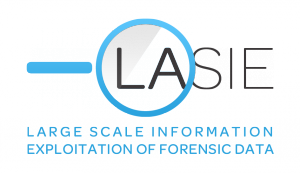 This post is also available in: Spanish